Five data centers world-wide

AdGlare has infrastructure in 5 data centers over the world. Based on your geographical location, we will install your ad server on hardware in

Washington D.C.

(United States)

to reduce network latency. Contact us to change setup if needed. Note that engines and CDN nodes are spread over all 5 data centers, and visitors are loading data from those servers the closest to their location.

Customization Projects

Are you looking for an ad serving platform but you can't find the ad server that does

exactly

what you want? Here at AdGlare, we may have the technology, knowledge and people to create customized ad server software that meet your needs. Customization Projects are free of charge, and come with a dedicated project manager and chat support. See what AdGlare can do for you.

More about Customization Projects

.
Highlighted Features
Intuitive & Modern UI
With a modern and highly intuitive interface, your ad server will be ready for the years to come. No need to spend time and money on training how to manage ad campaigns.
Keyword Targeting
Keyword Targeting allows you to show certain ad campaigns only if a they match the keywords passed in the ad code. This powerful targeting feature can be used on in a wide range of cases.
Geotargeting up to City level
AdGlare comes with geotargeting by continent, country, region or city when serving ads. Locations are determined by
MaxMind's
GeoIP databases.
Targeting Exclude Lists
Instead of targeting 87 different countries, use the Exclude List feature to set up your campaigns quicker. This will target all locations except those marked in red.
Browser & OS Targeting
Target commonly used browser and operating systems directly from your ad server portal, with just one click. Supports all major browsers, OSes and devices of 2017.
Visitor Frequency Caps
Limit exposure of a campaign to the same visitor. Cap data is stored at ad server level, so these frequency caps work
without cookies
.
Tracking Pixels
These pixels are fired every time your banner ad is shown. Useful for third-party tracking. Both IMG and iFrame tags are supported.
Conversion Tracking
Track conversions made by you visitors after clicking an ad. AdGlare supports Conversion Pixels as well as S2S Postbacks. It calculates your ROAS as well.
Campaign Tiers
Campaign tiers allows you to prioritize important campaigns over normal ones. Ideal for exclusive offers. Using In-House ads, you always have something to serve to your audience.
Dayparting
Use dayparting to show certain campaigns only in the weekends, or between 10am and 6pm. Create a schedule by simply dragging your mouse over the hours.
Dynamic URL Macros
AdGlare supports macros to dynamically change URLs or code by passing on custom key/value pairs. Additionally, it supports cache-buster macros and timestamps.
Live Monitoring
See what's happening inside your ad server in real-time. The Live Monitoring page shows the top 5 most used locations, browsers, languages, operating systems and devices.
Creative Customizations
For certain ad types, like Lightbox Ads, AdGlare contains an intuitive built-in CSS editor. Style changes are propagated immediately - no need to edit any code.
Video Ad Server
AdGlare contains full video ad serving capabilities. Videos ads are treated just like banner ads, and can be played in any type of ad format: in Floor Ads, Interstitials, SideBar Ads or just inside a banner ad. You can also configure your video ad-server to output VAST tags after uploading: feed them to a video player or use it as a VAST wrapper.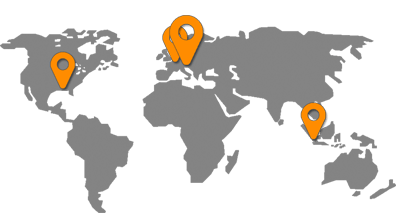 Video CDN Hosting (free)
Drag & drop you MP4 video files, and upload* them to AdGlare's CDN. The ad-server engines generate a HTML5 video player, in which your video ad is played. You'll have full control over how the video player behaves: auto-play, unmute on mouse over, initial volume, control buttons, etc.
*There is no additional charge for CDN usage. Max file size: 20MB.
Mobile Video Ad Server
Video ads play just as fine on mobile devices as on desktops. The HTML5 video object is supported on all modern mobile browsers. It scales automatically to the width of the device, making your videos responsive whether played on desktops, tablets or mobile phones.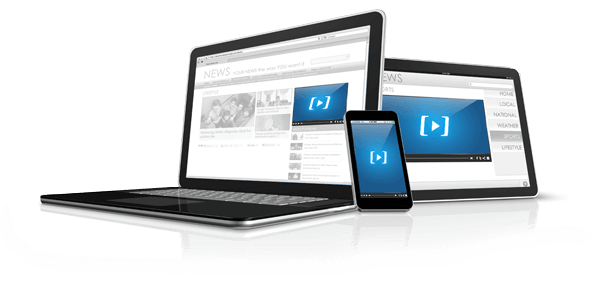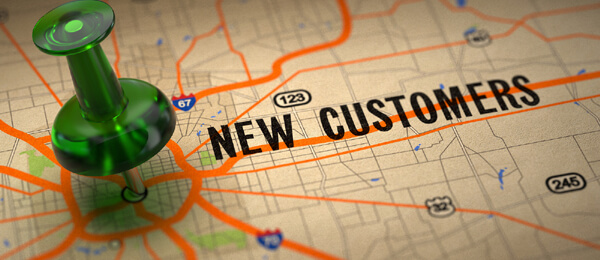 Targeting & Capping
Geotarget your video ads by limiting to a certain country down to the city level. Target your video to be played only on desktops, tablets or mobile phones. Or show a video only 5 times a day to the same visitor by applying a frequency cap.
Video Ad Formats
AdGlare's Video AdServer supports the following:
VAST 2.0 / 3.0 / 4.0
Pre-roll, Mid-roll and Post-roll
Skippable Linear Ads
Ad Pods
Companion Ads
VAST Wrapper Ads
MP4, WebM and Ogg
Play YouTube Videos
WordPress Banner Ad Rotator Plug-in
As more than 30% of the websites on the internet is powered by WordPress, we've built you an additional
WordPress plug-in
to easily integrate your AdGlare
banner ad rotator
software into your website. After installing the plug-in, drag in the AdGlare widget and select the relevant ad zone. From that moment the software will start rotating the banner advertisements in the chosen location.
Get installation instructions...