landscape

Display Ad Server

Serve ads in standard fixed-size units
api

Native Ad Server

Build native ads into your web page or app
ondemand_video

VAST Video Server

Serve MP4 video ads as pre-rolls
Display Ad Server
Native Ad Server
VAST Video Ad Server
content_paste
Release Notes
error_outline
Network Status
Terms of Service
Security Policy
Privacy/GDPR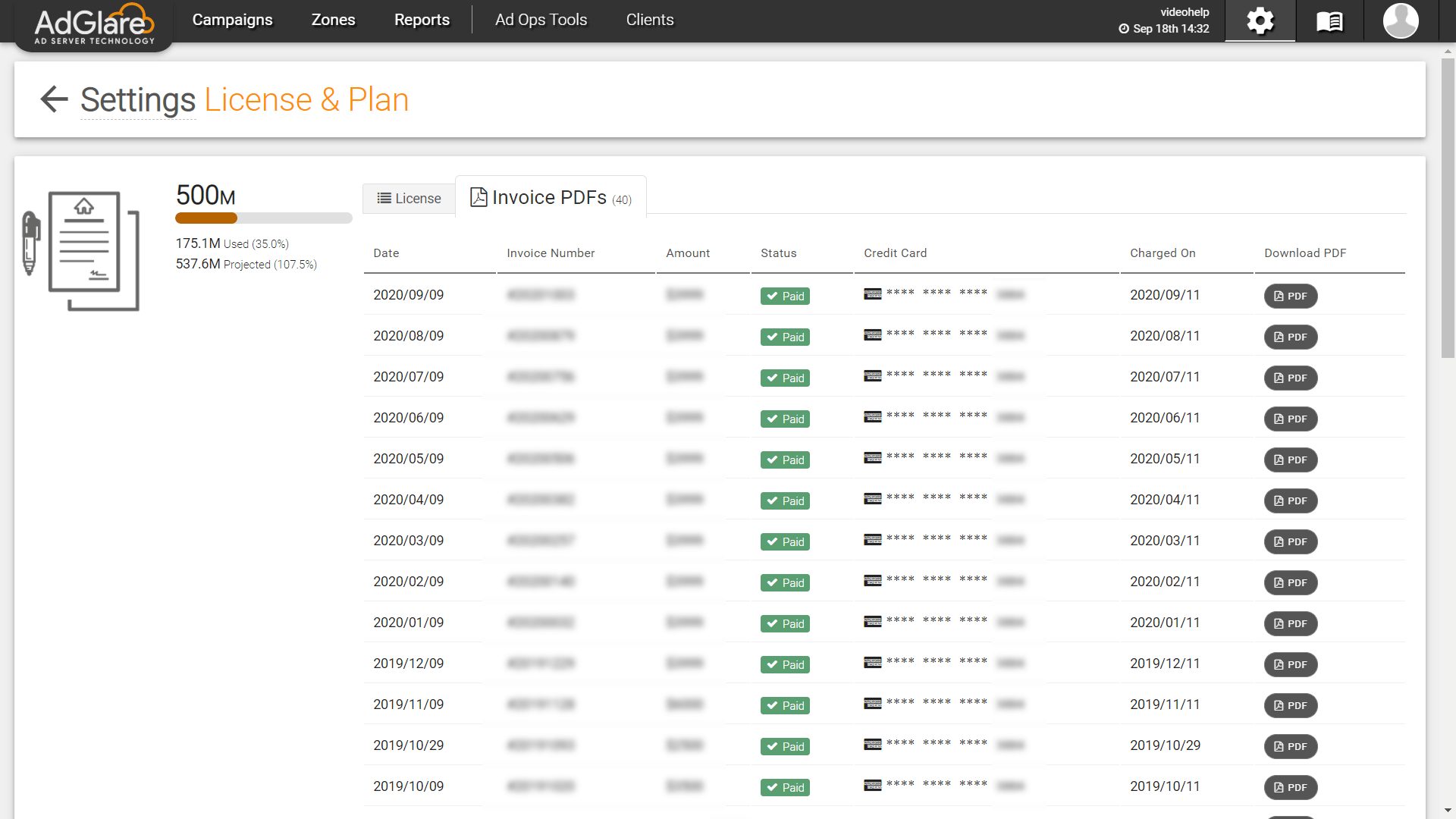 To download your invoices in PDF format, go to Settings arrow_forward License & Plan.
If you don't have access to your AdGlare portal, you may want to reach out to the person within your company who manages your AdGlare account. He/she can easily get you an account via the page Settings arrow_forward Team Members.
VAT Numbers
If you're a customer from Europe, your VAT number is printed on the invoices. This is a requirement by law. To change your VAT number or company details, please contact your AdGlare account manager to have them reviewed.
emoji_peopleMore about AdGlare
Since 2013, AdGlare powers the ad serving stack of hundreds of brands and publishers worldwide. With ideas and suggestions coming from Publishers, AdOps and Marketeers like you, we're proud to offer one of the most up-to-date ad servers in the market. We adhere to IAB's LEAN Ads Program and Google's Coalition for Better Ads.
Are you a publisher or brand? Reach out to see how we can help you.