Keeping Ads On The Screen After Scrolling
Written by: Stephen Published: Last Modified:
AdGlare's Always On Screen function make sure that the ad sticks to a corner of the screen when it's scrolled out of view. By doing so, the ad remains visible and has a higher chance to be clicked. You can even play a video in the ad slot, and then automatically snap the video to the bottom right of the screen in a smaller size.


Live Example
Here's a live example of an ad that sticks around when you scroll it out of view.


In this example we've used a static JPG banner. You can however add any type of creative to an Inline Media Ad campaign. Always On Screen will work with:
Third-Party Ad Tags
HTML5 Documents
ZIP Archives
MP4, WebM and Ogg Videos
VAST Tags
YouTube Videos
How to set this up in AdGlare
Go to the page Zones and open an Inline Media Ad zone. Click on the Advanced tab and enable Always On Screen.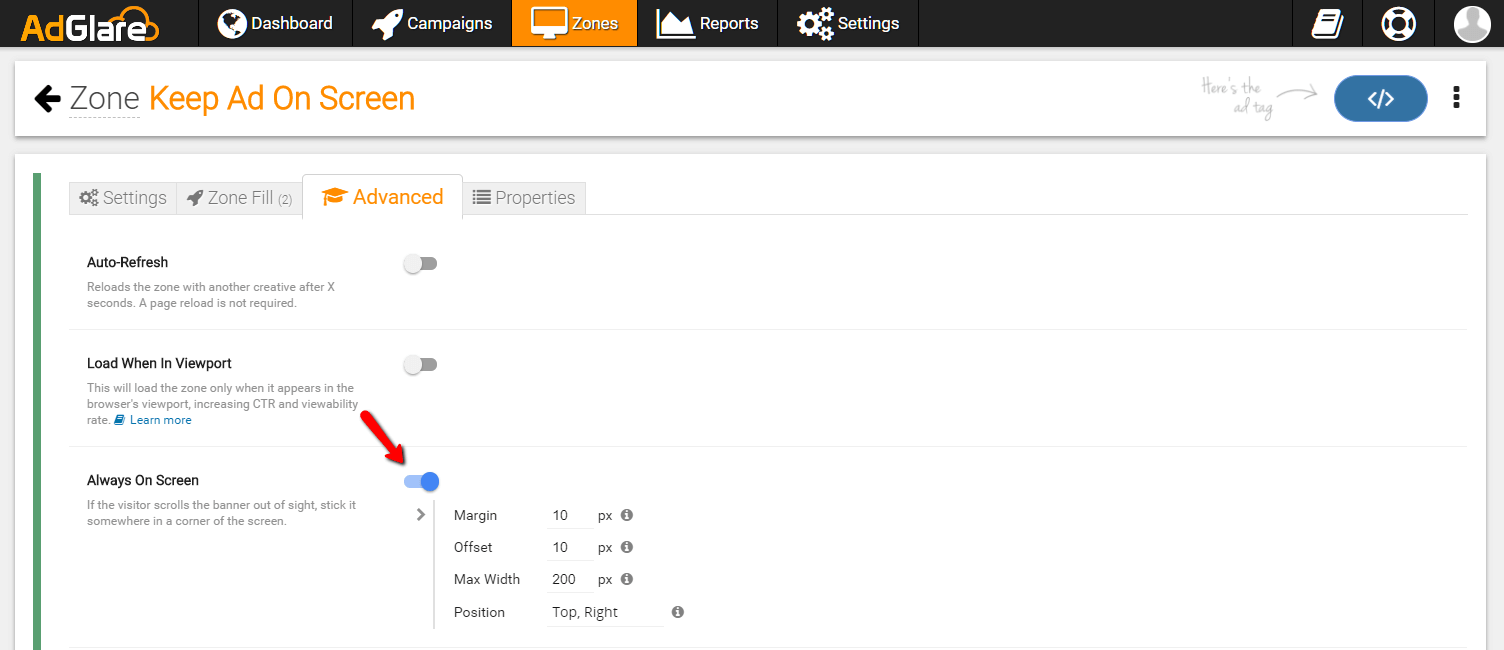 A Question for You...
Did you like this article? Tell your followers! Because they will likely appreciate that you share it...
Permalink
We're Listening...
Found what you were looking for after reading this article? Are things missing?
Your feedback
is highly appreciated!
Thanks in advance ;)