landscape

Display Ad Server

Serve ads in standard fixed-size ad units
api

Native Ad Server

Serve native ads on your web page or app
ondemand_video

Video Ad Server

Serve MP4 video ads as pre/mid/post-rolls
laptop_chromebook

For Publishers

Maximize revenue for direct deals.
campaign

For Advertisers

Optimize campaigns, real-time insights.
Video Ad Server
Serve MP4 video ads on web pages or apps as pre/mid/post-rolls.
VAST 2.0 to 4.1 compliant VAST tags. Designed for publishers & advertisers.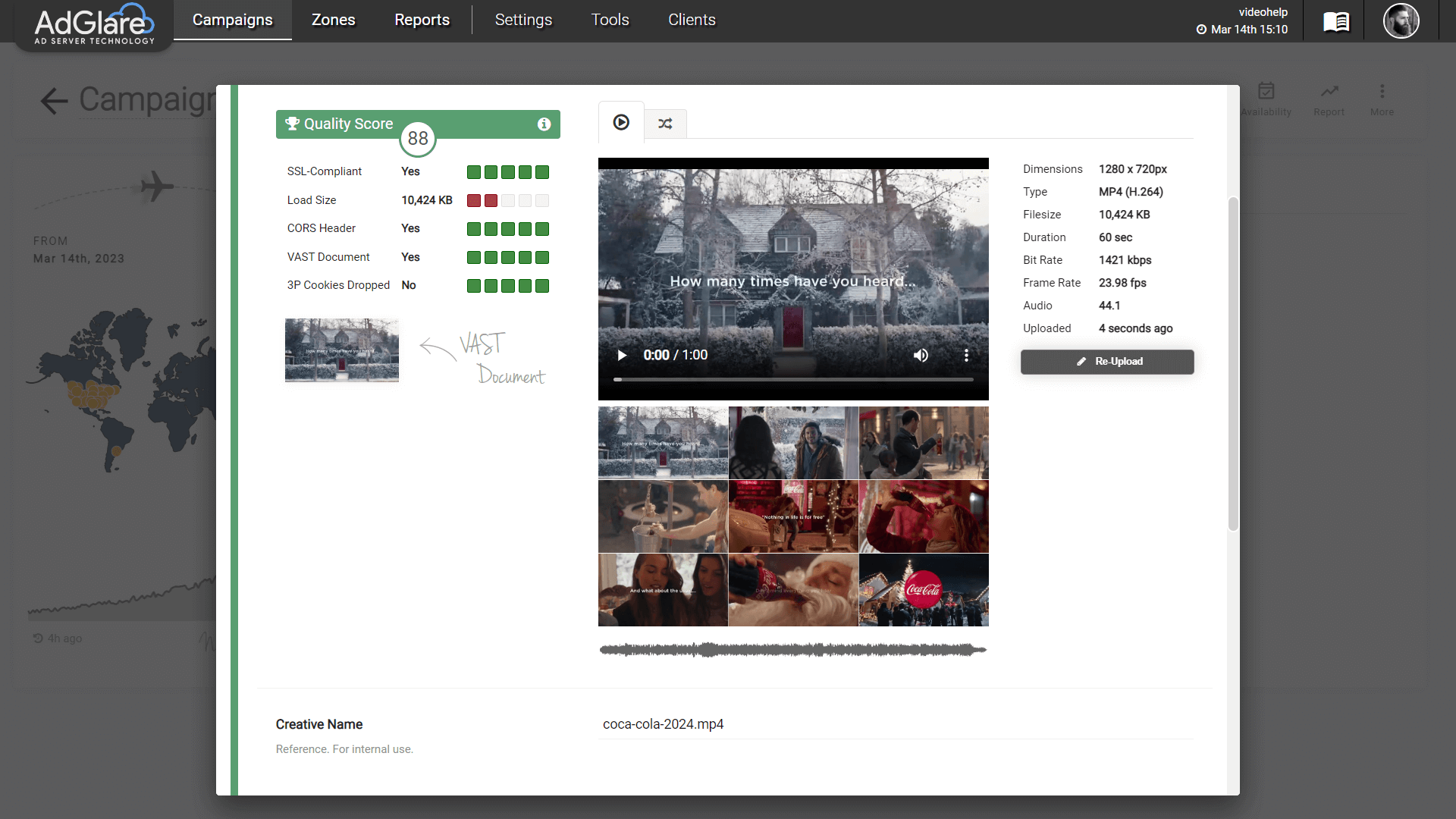 Trusted by brands like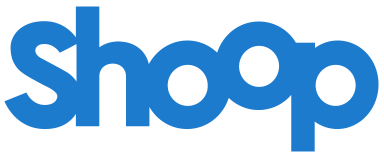 Alfonso Di Stasio

CEO, PharmAdvertise

Bernd Jaeger

Campaign Manager, TraceParts
Video Ad Server
Get all features you need to serve VAST video ads — from start to finish.
landscape
VAST Versions
All versions are supported, from 2.0 up to 4.1. We'll make sure only version-compatible features are configurable.
swap_horiz
VAST Wrapper URLs
Are you a publisher? Add your advertiser's VAST URL as a wrapper and measure impressions and clicks yourself as well.
timer
MP4 Video Files
Upload the MP4 video file and we'll serve it from a cluster the closest to the user. Max video size: 50 MB. Free hosting.
mobile_friendly
Video Transcoding
MOOV atoms, video codecs, devices... We'll automatically transcode your videos to make sure they play fine on all devices.
eco
Auto-detection
No need to set up technical specs. We'll auto-detect the duration, bit rate, video codec and frame rate. Peace of mind!
directions_run
Get around ad blockers
Set up your white-label and serve ads from your own subdomain. Great to get around ad blockers. It's free.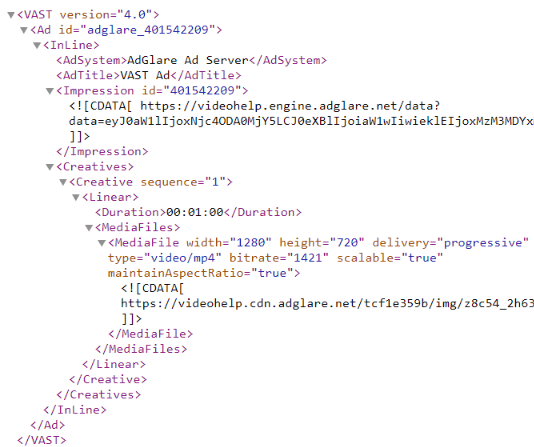 Create VAST Tags
AdGlare turns your video into a VAST Tag, ready to be added to any VAST-compliant video player to show the ad as a pre-, mid- or post-roll.
Bit rates, mime types, durations and dimensions are set automatically. No need to handle this manually.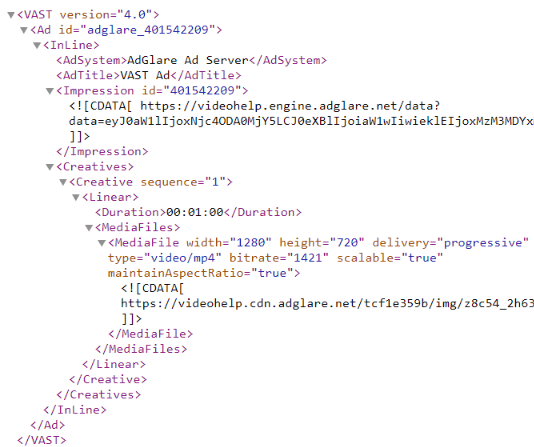 Video Transcoding
Deliver your campaign on different devices, like desktop, mobile phones and tablets, without the need to create a separate video ad for each.
Transcoding happens in the background, where all videos are optimized for quick playback over the internet. Create a seamless advertising experience, regardless the type of device your audience is using.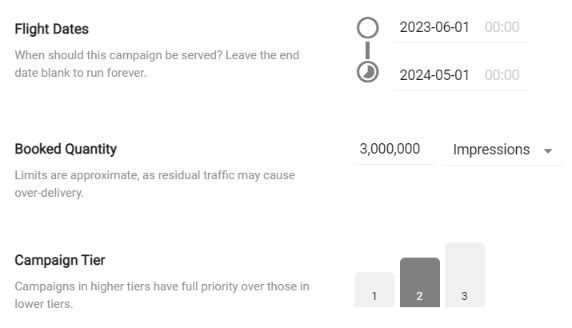 Ad Trafficking & Scheduling
AdGlare allows you to fine-tune the delivery, scheduling and placement of your VAST video ads, ensuring that they will be delivered to the right audience at the right time.
Manage the entire process of delivering video advertisements easily.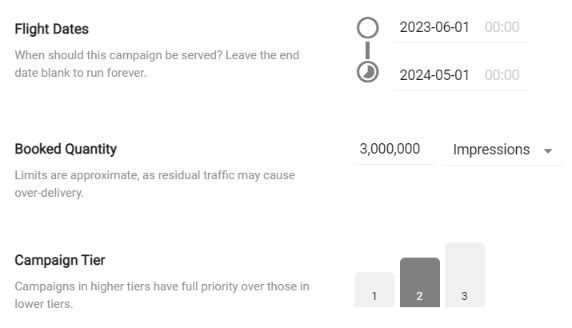 Geotargeting
Target video ads to specific geographic locations, allowing you to reach users in certain countries, regions or cities.
AdGlare uses the high-precision IP to location database from market leader MaxMind.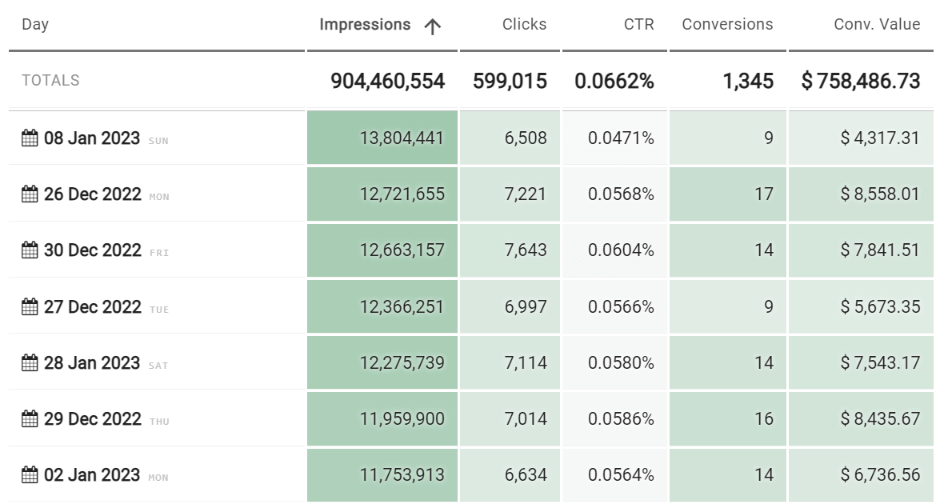 Real-time Reporting
Get access to real-time data and insights. An important feature that gives you a clear view of how your video ads are performing with minute-precision.
See which campaigns are underperforming and make actionable decisions before the campaign's end date. Use your own historical data to see trends over time, and adjust targeting/scheduling accordingly.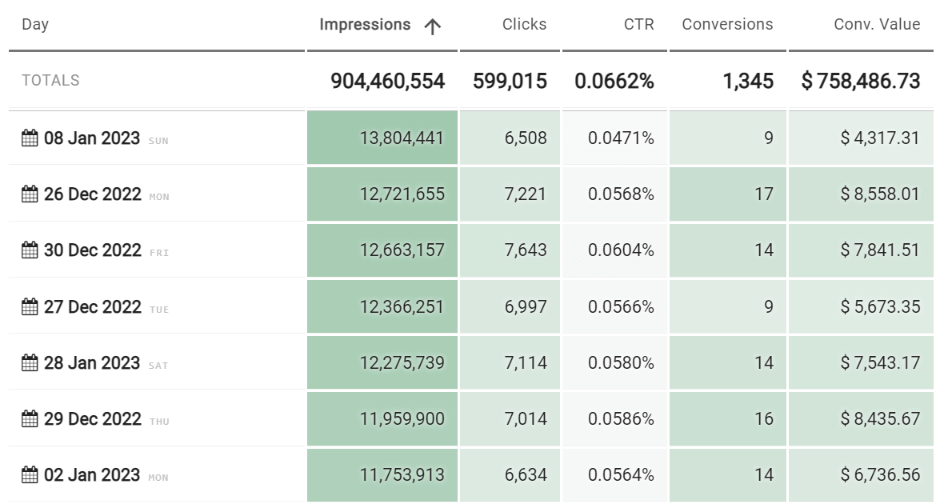 GIVT Bot Filter
AdGlare has a built-in GIVT bot filter to prevent draining ad spend caused by automated bots. You can either remove bot traffic from your reports retrospectively, or create bot reports to get a complete picture.
By removing bot traffic, you'll get cleaner reports so you can make more accurate decisions when evaluating campaign performance.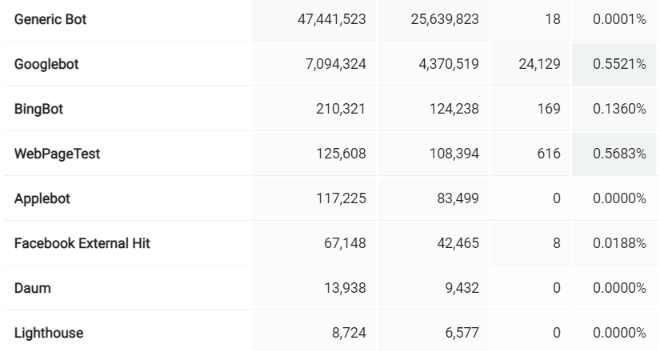 Does AdGlare fit your budget?
You'll get the BEST rates in the market. CDN bandwidth included in all plans.
Scalable up to 1 billion ad requests/month.
Essential
per month
1M ad requests
Professional
per month
10M ad requests
Enterprise
per month
25M+ ad requests
Fixed rates, no hidden fees, no overage billing, no surprises.
credit_card_off
No credit card needed during trial.
Frequently Asked Questions
expand_more
In what format are video ads served?
Either as displayed ads in fixed-sized ad units, or as a VAST tag. For the latter, you can choose the serve the ads as pre, mid or post-rolls.
expand_more
Are video ads delivered with minimal buffering and maximum quality?
All videos uploaded to AdGlare's CDN are automatically transcoded into different formats and bit rates. The video player can then choose a version that performs best based on the user's device and available bandwidth. This makes sure the video plays smoothly without interruption while offering the highest quality available.
expand_more
What VAST versions are supported?
AdGlare supports all VAST versions, from 2.0 up to 4.1. If you need a specific subset of features of the IAB VAST specification, please reach out to discuss the options.
expand_more
What about video ad targeting?
You can use targeting to fine-tune delivery of your video ads to your target audience. The following targeting options are supported:
Geotargeting
Browser Targeting
Operating System Targeting
Device Targeting
Domain/URL Targeting
Dayparting
Custom Key/Value Targeting
Language Targeting
expand_more
Can I optimize campaigns automatically?
Yes, you can optimize campaigns automatically to increase CTR or conversions. The best creatives are served more often. Which is the 'best' creative is determined by dozens of data points like user location, time of the day, language, device type, etc.
expand_more
Are metrics and reports real-time?
Almost. New data is pushed to the ad server every minute after a 3-minute delay. This means that your reports are almost real-time. Great to make data driven decisions and to see if campaigns are delivering as expected.
expand_more
Can AdGlare handle high traffic volumes?
You can go all the way up to 1 billion ad requests per month on one of the standard plans. If you expect more than that, please reach out to discuss the options.
expand_more
How afforable is AdGlare's ad server?
There's an Essential plan that covers all core features needed to start serving ads at an affordable price. For larger businesses, the Growth plan goes all the way up to 1 billion ad requests per month and contains all features offered.
expand_more
Is AdGlare simple to use, and what about onboarding?
AdGlare was designed to be user-friendly right from the start in 2013. Usability improved even further after 10 years of updates. You and your team shouldn't spend much time on learning how to use AdGlare. There's a detailed User Guide available that walks you through the interface smoothly. Reach out in case you have specific onboarding questions.
expand_more
What about privacy laws like the GDPR and CCPA?
AdGlare doesn't write cookies whatsoever, nor does it use PII, unique identifiers or offer retargeting. If you use key/value targeting, make sure not to send any PII to AdGlare's servers. Geotargeting uses the anonymized IP address of the user, which is discarded right after the geo lookup.
Alfonso Di Stasio

CEO, PharmAdvertise

Bernd Jaeger

Campaign Manager, TraceParts
Trusted by publishers & advertisers like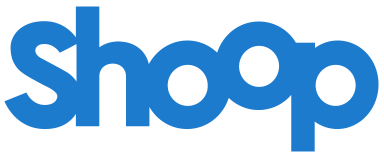 Get Started with AdGlare Today
See if we're a fit. Get INSTANT access to the ad platform.
Your free trial expires automatically after 7 days.
credit_card_off
No credit card needed during your trial.
Global Presence
AdGlare has multiple PoPs in America, Europe and Asia to serve ads from the nearest server with low latencies.
10+ Years of Experience
Since 2013, AdGlare helped hundreds of publishers, advertisers and agencies to achieve their advertising goals.
Fast Customer Support
In a world where things move 24 hours a day, you can expect fast customer support even during the weekends.