Display Ad Server
Native Ad Server
VAST Video Ad Server
content_paste
Release Notes
error_outline
Network Status
Terms of Service
Security Policy
Privacy/GDPR
How to White Label your Ad Server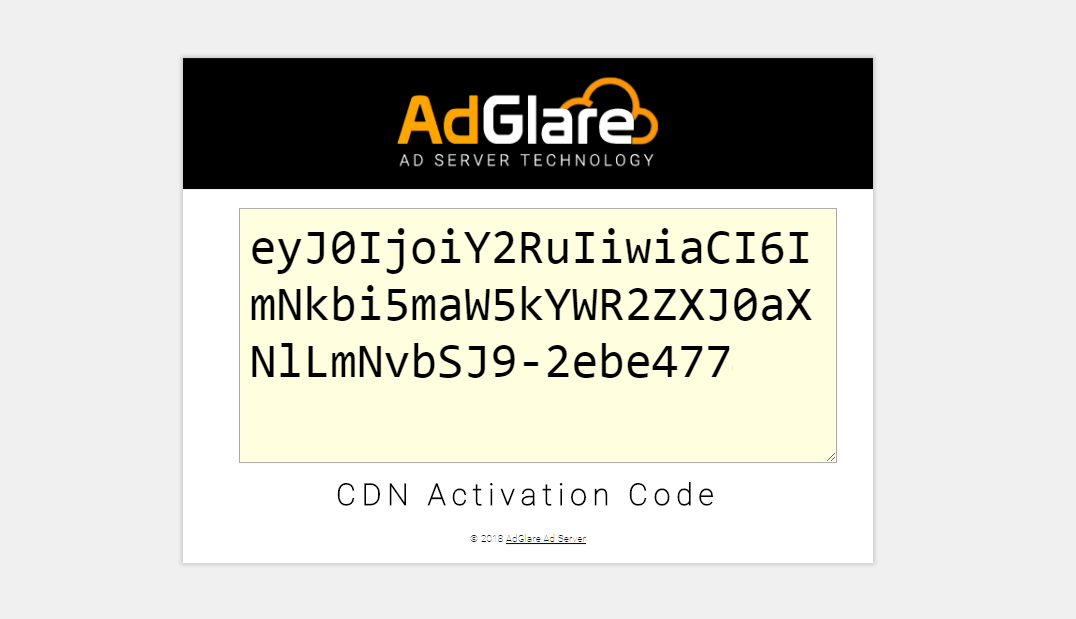 By default, AdGlare serves content using the following URLs:
yourbusinessname

.engine.adglare.net

yourbusinessname

.cdn.adglare.net
You can however white-label these subdomains by adding CNAME DNS records to your own domain. Essentially, you'll be serving the ads from your own subdomain, instead of AdGlare's. This article explains how to set up your white label.

CNAME DNS Records
Add the following CNAME records to your domain's DNS settings. If you don't have access to your domain's DNS records, ask the person responsible for your domain within your organization for help.
Host / Name / Alias
TTL
Record Type
Value / Points To / Destination
engine
1 day
CNAME

yourbusinessname

.engine.adglare.net
cdn
1 day
CNAME

yourbusinessname

.cdn.adglare.net
Getting the Activation Code
Browse to each of the subdomains for which you've set up the CNAME records. For example, engine.yourdomain.com. If all has been set up correctly, you'll see an activation code like the one here below. DNS propagation may take some time. If your subdomain doesn't resolve yet, please wait up to 24 hours.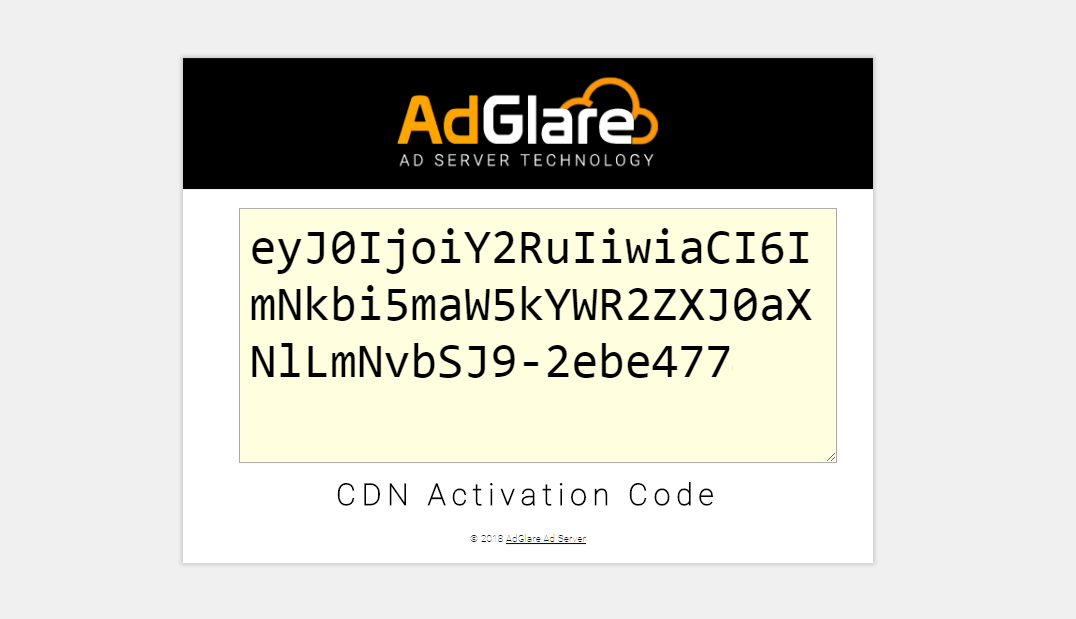 Activating your White Label
Once you have both activation codes, go to your ad server portal and click Settings arrow_forwardGlobal Settings. Enable the White Label and copy/paste your activation codes as below.

SSL-Support
If you wish to support SSL on your custom ad serving domain, click Manage SSL Certificates after setting up your white label. There you can add a wildcard certificate for *.yourdomain.com. Make sure to keep the private key stored somewhere. Your certificate will then be installed on our infrastructure within 24 hours.
External Resources
emoji_peopleMore about AdGlare
Since 2013, AdGlare powers the ad serving stack of hundreds of brands and publishers worldwide. With ideas and suggestions coming from Publishers, AdOps and Marketeers like you, we're proud to offer one of the most up-to-date ad servers in the market. We adhere to IAB's LEAN Ads Program and Google's Coalition for Better Ads.
Are you a publisher or brand? Reach out to see how we can help you.