landscape

Display Ad Server

Serve ads in standard fixed-size units
api

Native Ad Server

Build native ads into your web page or app
ondemand_video

VAST Video Server

Serve MP4 video ads as pre-rolls
Display Ad Server
Native Ad Server
VAST Video Ad Server
content_paste
Release Notes
error_outline
Network Status
Terms of Service
Security Policy
Privacy/GDPR
Comparison: Revive Open Source Ad Server vs AdGlare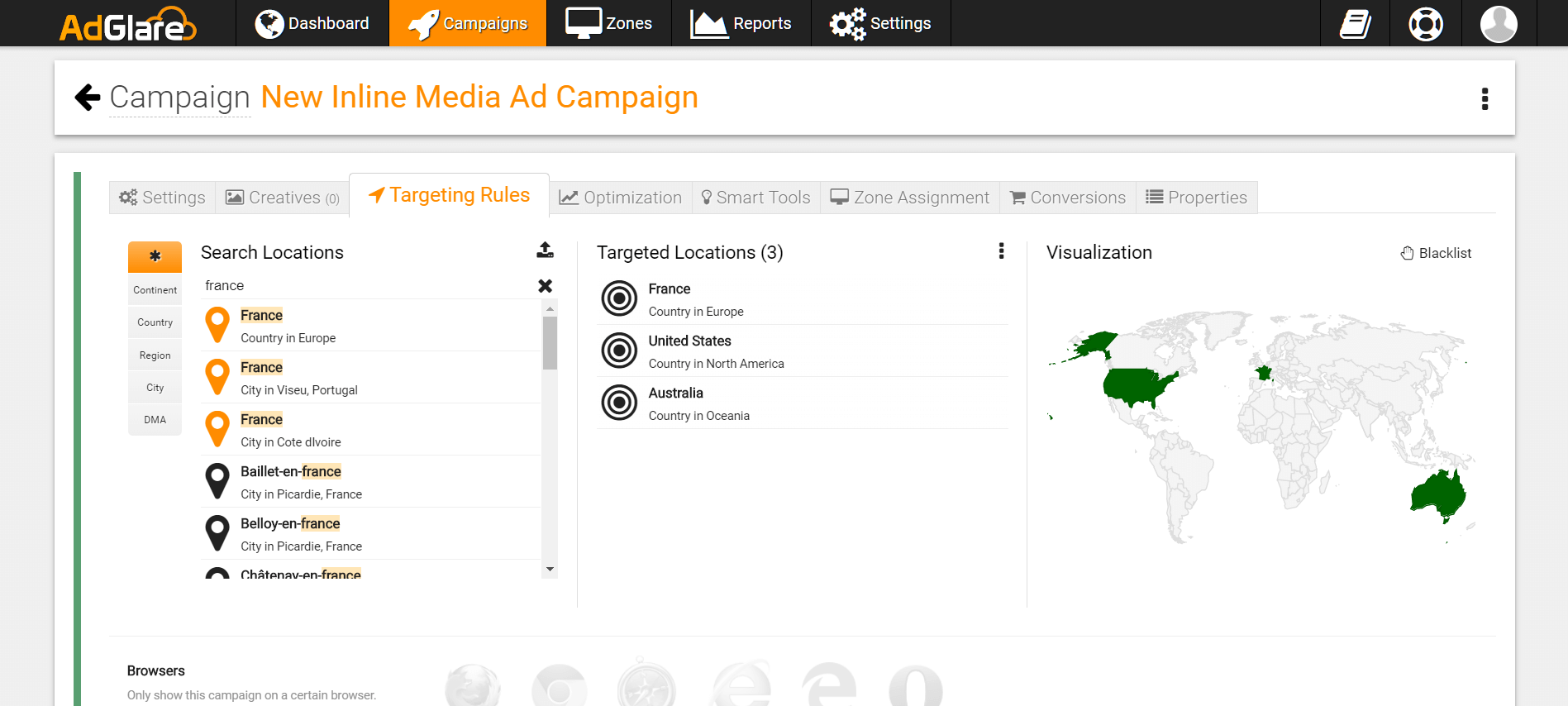 Are you a publisher? Are you looking for ad server software to manage all of your campaigns? You'll then usually have two options. Either you can choose for a free open source ad server and install the software on your own server, or you can choose for hosted ad server software on a global CDN.
In this article we'll discuss the pros and cons between the two, so you can determine which ad server solution is best for you.
Option 1: Revive Open Source Ad Server
As of today, there are not many open source ad servers that provide the full stack of ad serving technology that you may need. The most popular is Revive AdServer (previously known as OpenX), which is available free of charge under the GNU General Public License. Revive can be used for personal as well as commercial purposes, as has some decent options to manage your ad campaigns like frequency capping and reporting.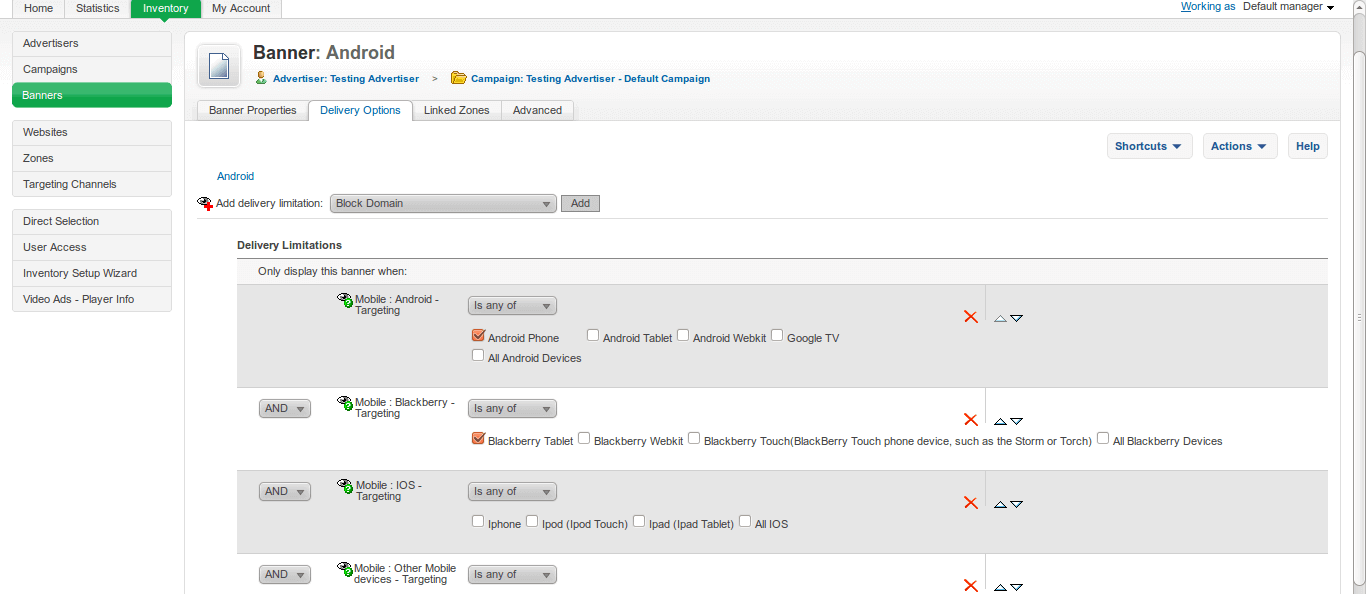 Screenshot: Open Source Ad Server
(Revive)
If you're a Wordpress user, you could consider one of the many free ad management plugins available from their repository. Those type of plugins can't be considered an ad serving platform. It's more like banner ad management software. Depending on your traffic and budget, they might suffice.
Let's sum up a few advantages and disadvantages of Revive Ad Server:
| POSITIVE POINTS | NEGATIVE POINTS |
| --- | --- |
| It's cheap or for free. You usually pay nothing for the ad server software itself. | You need quite a big server to run the software, which can costs more than $200/month. You may even end up distributing the load over multiple servers. |
| You own and control the data. You can access or take it with you whenever you want. However, you're fully responsible to store and protect that data in a privacy compliant manner. | You have to monitor everything yourself: bandwidth usage, load distribution, bug fixing like Spectre and Meltdown and mitigating DDoS attacks. |
| Customization Flexibility. If your company has a developement team, you can customize the ad server yourself since you have access to the source code. | Updates. You'll manually have to install updates, and make sure that everything still works afterward. |
| - | Expensive plugins. If you go for Revive, some modules are not for free. If you want to serve video ads, you have to pay $899 for it. |
| - | Bad usability. The developers of open source software spend less time on intuitive design and layout. You might be loosing time and money figuring out how things work. |
Option 2: AdGlare Ad Server
Your second option is to buy a commercial ad server license, and use the infrastructure of the ad tech company to serve your ads. You'll receive login credentials to get access to their ad server platform, so you can manage your campaigns and zones from there. Most platforms have a custom-built CDN, and ad serving nodes distributed around the globe.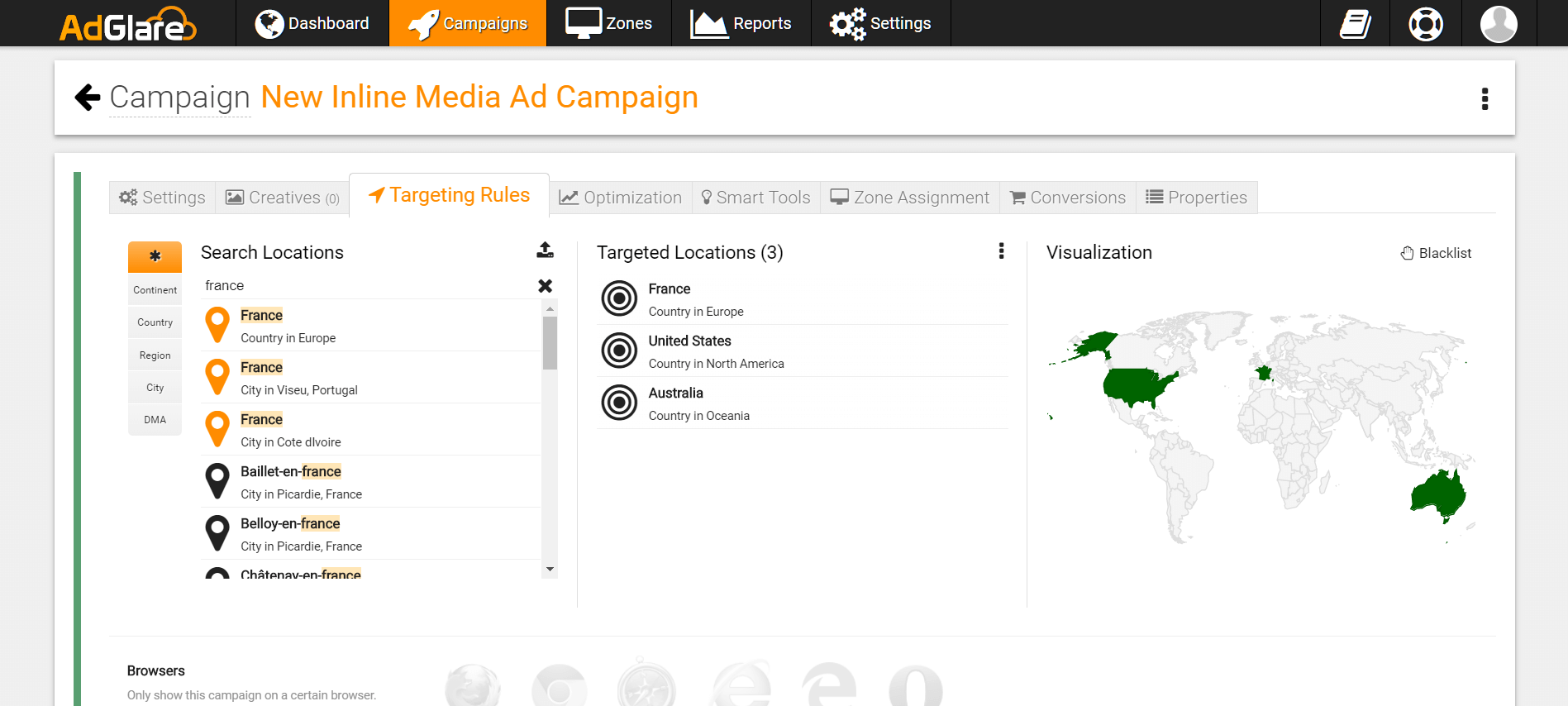 Screenshot: Commercially hosted Ad Server
(AdGlare)
The advantages of a hosted ad server are numerous in terms of speed, features and reliability. If you're new in this field, you should carefully weigh your options.
Let's take a look at the pros and cons:
| POSITIVE POINTS | NEGATIVE POINTS |
| --- | --- |
| It's incredibly stable. New software releases are beta-tested on separate channels. Stable releases are virtually bug-free. | It comes at a price. Depending on your volume, expect to pay about $0.035 - $0.001 per thousand ad requests. |
| Peace of mind. Cloud-hosted ad servers are monitored 24/7, routinely updated with the latest patches and have enough CPU/RAM resources for high performance ad serving. | You can't change the ad server software yourself. If you want to add functionality, you can suggest new features to AdGlare's developement team. They will usually be implemented free of charge. |
| Content Delivery Network. Your visitors at the other end of the world get the ads served just as fast as anywhere else. AdGlare uses 6 data centers worldwide. | - |
| Unlimited bandwidth. You pay a fixed monthly fee for your ad server license, which includes unlimited CDN bandwidth. | - |
| Technical Support. If you need technical support to set things up, your ad server vendor can help you further. | - |
In Summary
What is the best ad server solution? As you may expect, that answer depends largely on your situation, budget and requirements. If you know how to write code, debug issues, manage servers and if you have plenty of time or a small budget, you can go for free open source ad serving. However, if you want to focus on your website's core business model, it's clear that the reliability, performance and features that you'll find on commercially hosted ad servers outperforms any free alternative.
External Resources
emoji_peopleMore about AdGlare
Since 2013, AdGlare powers the ad serving stack of hundreds of brands and publishers worldwide. With ideas and suggestions coming from Publishers, AdOps and Marketeers like you, we're proud to offer one of the most up-to-date ad servers in the market. We adhere to IAB's LEAN Ads Program and Google's Coalition for Better Ads.
Are you a publisher or brand? Reach out to see how we can help you.