landscape

Display Ad Server

Serve ads in standard fixed-size units
api

Native Ad Server

Build native ads into your web page or app
ondemand_video

VAST Video Server

Serve MP4 video ads as pre-rolls
Display Ad Server
Native Ad Server
VAST Video Ad Server
content_paste
Release Notes
error_outline
Network Status
Terms of Service
Security Policy
Privacy/GDPR
Keeping Ads On The Screen After Scrolling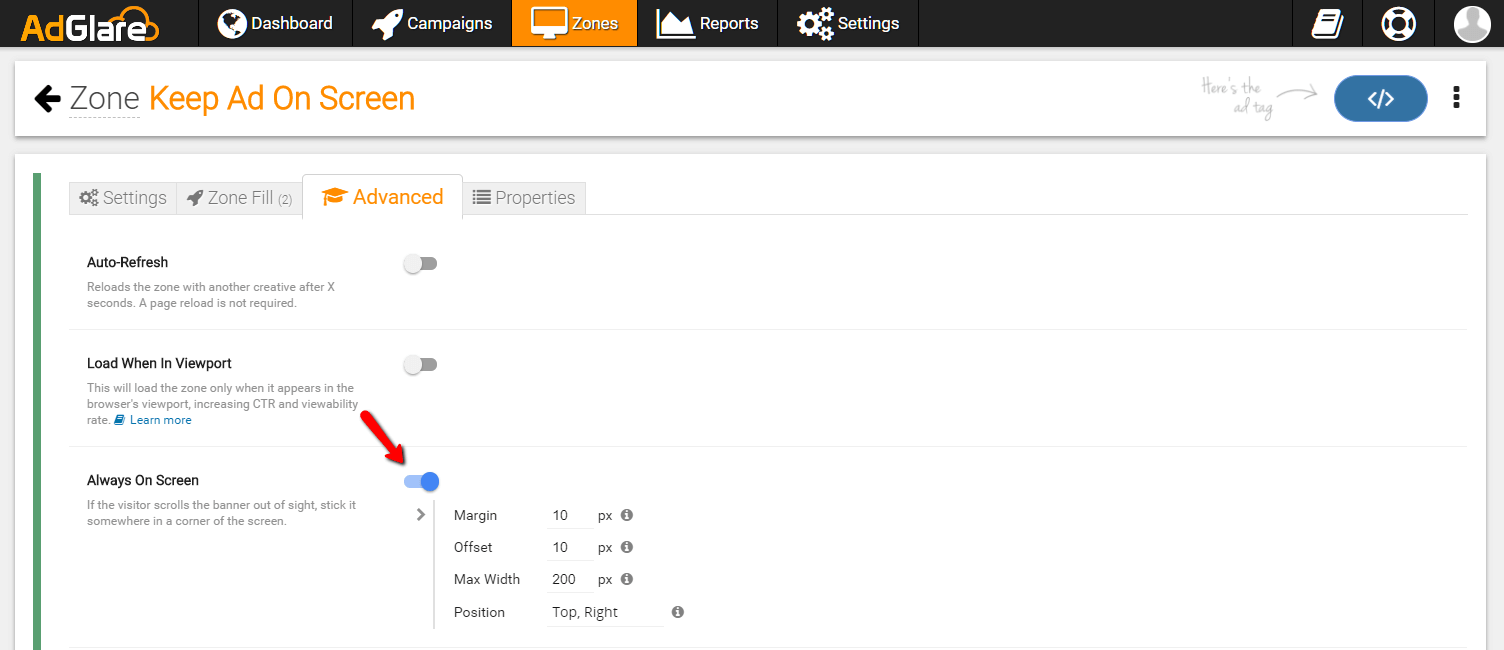 AdGlare's Always On Screen function makes sure that the ad sticks to a corner of the screen when it's scrolled out of view. By doing so, the ad remains visible and has a higher chance to be clicked. This will greatly improve your CTR.
Live Example
Here's a live example of an ad that sticks around when you scroll it out of view. The video will first play inline, and then automatically snap to the bottom of the screen when scrolled out of sight.
In this example we've used an MP4 video, but you can add almost any type of creative to a Display Ad campaign. Always On Screen will work with:
Third-Party Ad Tags
HTML5 Documents
ZIP Archives
MP4, WebM and Ogg Videos
VAST Tags
YouTube Videos
Fully Customizable
You can customize how the ad unit behaves visually:
Add a shadow around the unit
Add a close button
Appearance animation (slideIn, fadeIn, etc)
Auto-play, Video Controls, Loop Video
To which corner the ad unit should stick
Margin from the edges (in pixels)
The pixel offset (when the static ad unit starts to disappear)
The maximum width of the unit when in a corner (responsive)
How to set this up in AdGlare
Go to the page Zones and open a Display Ad zone. Click on the Advanced tab and enable Always On Screen.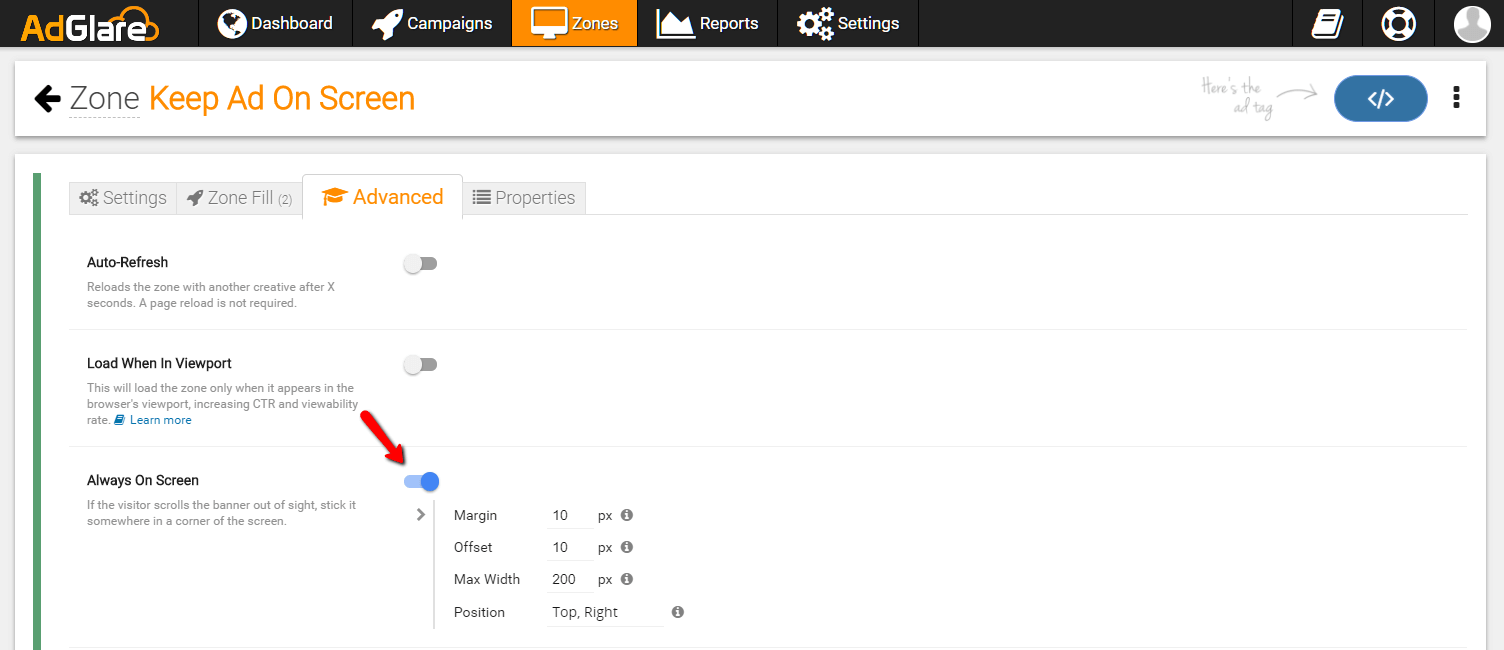 emoji_peopleMore about AdGlare
Since 2013, AdGlare powers the ad serving stack of hundreds of brands and publishers worldwide. With ideas and suggestions coming from Publishers, AdOps and Marketeers like you, we're proud to offer one of the most up-to-date ad servers in the market. We adhere to IAB's LEAN Ads Program and Google's Coalition for Better Ads.
Are you a publisher or brand? Reach out to see how we can help you.