Instruction Manual
Last Updated:
First of all, welcome to AdGlare. It's a pleasure to walk you through the steps to set up your campaigns and ad serving zones. Although the ad server portal has been built to be managed intuitively, the following instructions may help to get you started.


A brief notification: AdGlare is not an ad network, but an ad server. It takes care of your ad management, ad serving, reporting and targeting the ads to the correct visitor. You must have a website (or publishers) and advertisements (or advertisers) yourself already.

In order to serve your first ad on a page:

4

Add the zone's ad tag to your page




Step #1: Creating a Campaign
Click Campaigns => New Campaign. Select the type of campaign - we'll create a standard Banner Ad in this example. Once done, click the blue Add Campaign button at the bottom of the form.

Step #2: Uploading a Creative
The campaign editing page opens automatically. Click New Creative. Give it a name and drag the banner from your computer into the gray box. Save the creative.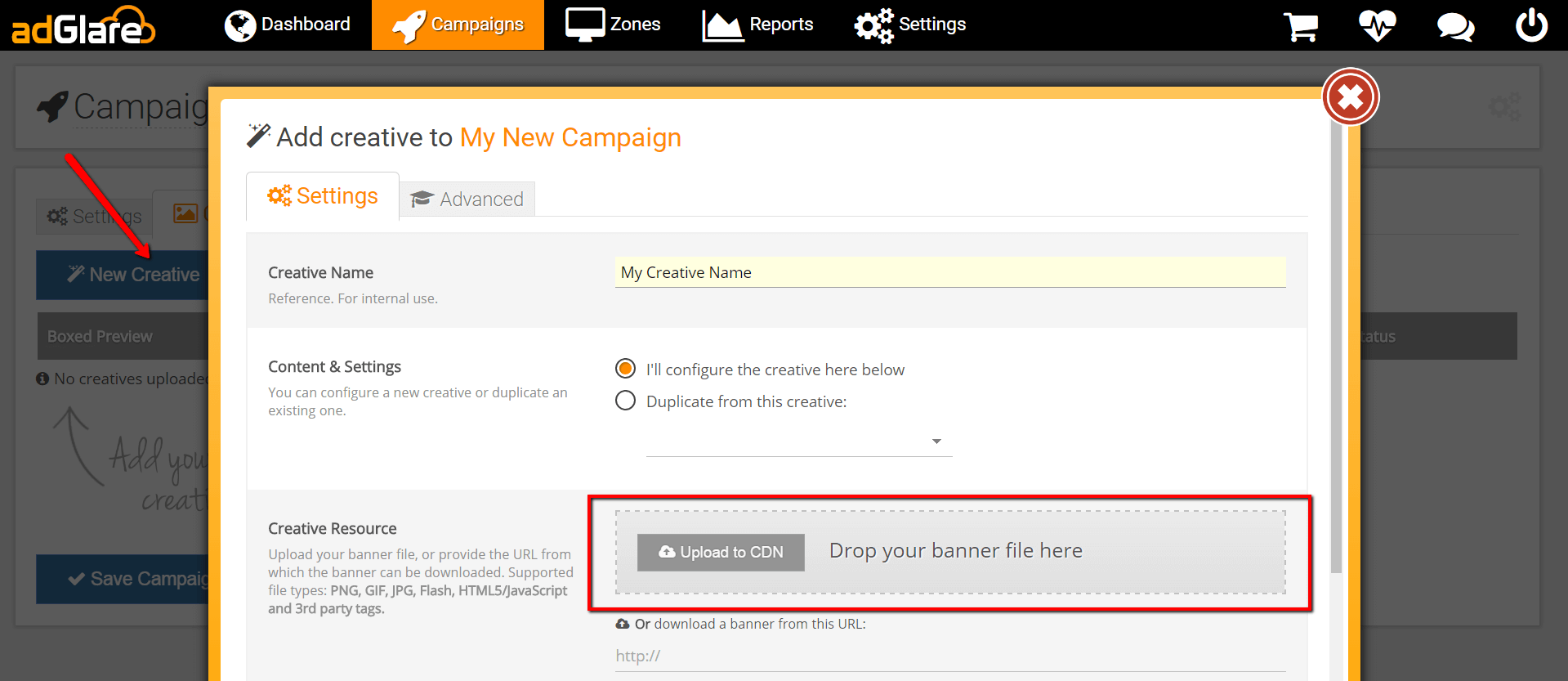 Step #3: Creating a Zone
Click Zones => New Zone. Give it a name and a group name. Click the blue Configure button.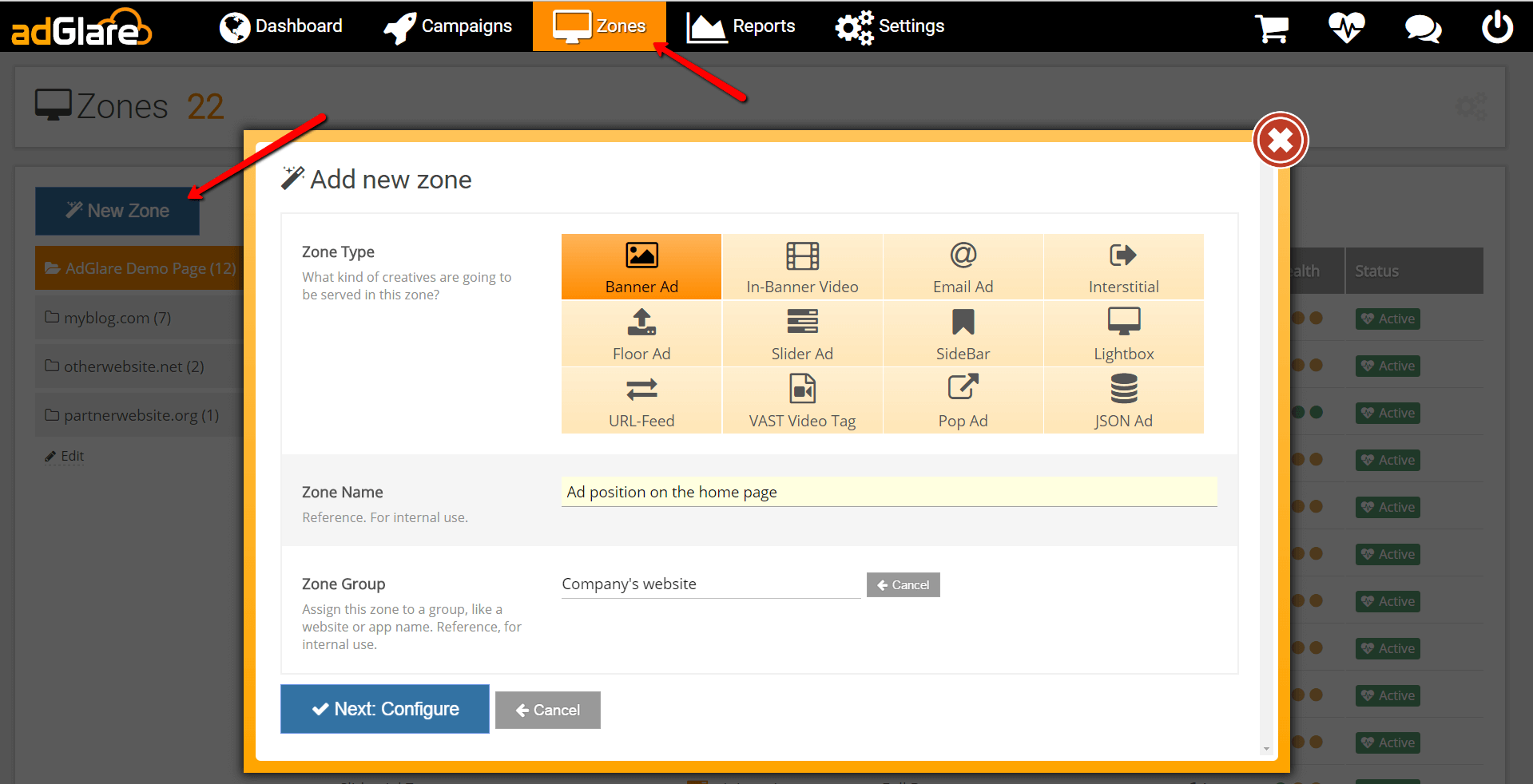 Next, choose the zone sizes that you'd like to support. Use the same image dimensions as the banner that you've just uploaded. Click the Save Zone button.

Step #4: Place the Ad Tag on your website
Then, click the tab Invocation Code to retrieve the ad tag. Add this tag to the HTML code of your page/website and you're ready to go.

A few things to keep in mind:
You can see the performance of a campaign or zone via the Reports page.
Reports are near real-time (3 minute delay).
It takes up to 1 minute for changes to take effect.
You can match the ad server's time zone with yours via the page Settings => Global Settings.
Via the page Campaigns => Zone Assignment you can fine-tune the campaign to a certain zone.
By default, AdGlare offers you the ad serving domain (https://yourname.engine.adglare.net). Alternatively, you can also use your own ad serving domain by pointing it to AdGlare: How to White Label your Ad Server.

If you would like to discuss further technical details, feel free to contact us.
Permalink for Bloggers
This article stays online on the following URL: